What are your adventure and bucket list goals?
You Can Do
More Than You Think
My clients have all sorts of adventures, including:
Local, regional, and national-level cyclocross, gravel, and mountain bike races

Marathons, half-marathons, 10ks, 5ks

Trail runs in a variety distances

Cycling road races, including crits, road races, and time trials

Long-distance rides like the Ride Across Wisconsin and RAGBRAI

Long-distance, point-to-point mountain bike races
Personalized Coaching
That works for you
Simple Endurance Coaching
has a long track record of helping people find their best performances

supports clients in finding and reaching their potential

supports clients in accomplishing their goals with better-than-expected performances

combines endurance training, strength training, yoga, motivation, and nutritional advice

offers personalized coaching that brings success
Yoga, Strength, and Cycliing
Our coaching programs
build holistic health and fitness
Every Simple Endurance Coaching plan includes:
Endurance training

Interval training

Strength training

Yoga

Nutritional advice

Individualized coaching and motivation
We offer:
Full-Custom Coaching - 205/month (155/month for juniors)*

Coaching with Athletica.ai, an adaptive training platform - 105/month**
*Includes Premium Training Peaks accounts
**Includes Athletica account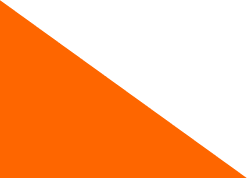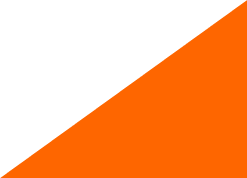 What will you check off from your bucket list?
My coach, Paul, saw something in me that I didn't see. He insisted that I do hard things with weights. I got stronger, but more importantly I developed confidence.
I've done hard things all of my life – as we all have – but never thought I could do hard athletic things. Coach Paul taught me that I can.
Today I was going to try to swim 1000 yards without taking a rest. As I approached 750 yards I was wanting to quit. But it occurred to me that I can do hard athletic things. Not only did I get my 1000 yards done, but I did it at a pace I'll need to have when I do my first 70.3 next June. This was my longest, fastest swim since my surgery. Thank you, Paul!
Thanks for being a great coach!
I recorded some significant power numbers yesterday on my ride with a racing buddy from the 1980s. That flat roads force you keep pedaling at a steady state. We were just riding side by side, catching up on roads we trained on together. I was surprised to see all the power records come through on Garmin, even though my HR was mostly below threshold. Most significant: My FTP before we started working together was 226. Yesterday, it was 276! Highest it's ever been, and we haven't even started to work on my cyclocross speed! Thanks for being awesome! 
I met Paul several years ago when he led a cyclocross clinic that I attended. His passion for teaching/coaching athletes was evident even then.
After he started his coaching/personal training business in 2019, I threw my hat in the ring to be part of his "adventure crew" in 2021 and was ecstatic to be chosen! Paul shifted our focus to handle what I could while working to build my aerobic base from basically nothing leading into the offseason.
I have been well supported and well guided in the process of starting to regain my cycling fitness, learning a lot from Paul about things like Heart Rate Variability to help me train/recover more effectively. I highly recommend Paul as a coach/guide!
Don't Miss Out! Sign Up For the Newsletter Now!
Sign up for the newsletter to learn how you can be your best as an everyday cyclists or runner. We send the newsletter out once a week with a new article that will help your journey to extraordinary fitness and performance.
Sign up now to get exclusive access to my free training video: Core Strength and Stability for Everyday Cyclists and Runners. This video is only available to subscribers!

Don't Wait...
Spots Are Limited
Ready to reach your adventure goals and train smarter? Let's get together for a Virtual Coffee! We have a limited number of endurance coaching spots available.
In this free 30-minute online session or phone call, we'll discuss your goals and what you want to achieve together.